For more than 50 years now, Effer have been producing the largest range of hydraulic folding truck cranes.
Effer's focus has always been the "power to weight ratio" – combining the lightness of its cranes with the unique power of their performances.
With a lifting capacity ranging from 2 TM to 300TM they are a popular choice for construction, mining and marine industries and boast a power/weight ratio that is the best on the world market. Effer truck cranes are designed with reliability and safety, front of mind. First class engineering ensures they are fully compliant to Australian Standards.
Effer cranes are equipped with the latest safety technology available on the market. Some of these features include: radio remote control, variable stability systems, constant capacity monitoring systems and much more.
Maxilift Australia have a specialist engineers that will work with you and the sales team on all projects to ensure the optimal truck/ crane combination for your needs.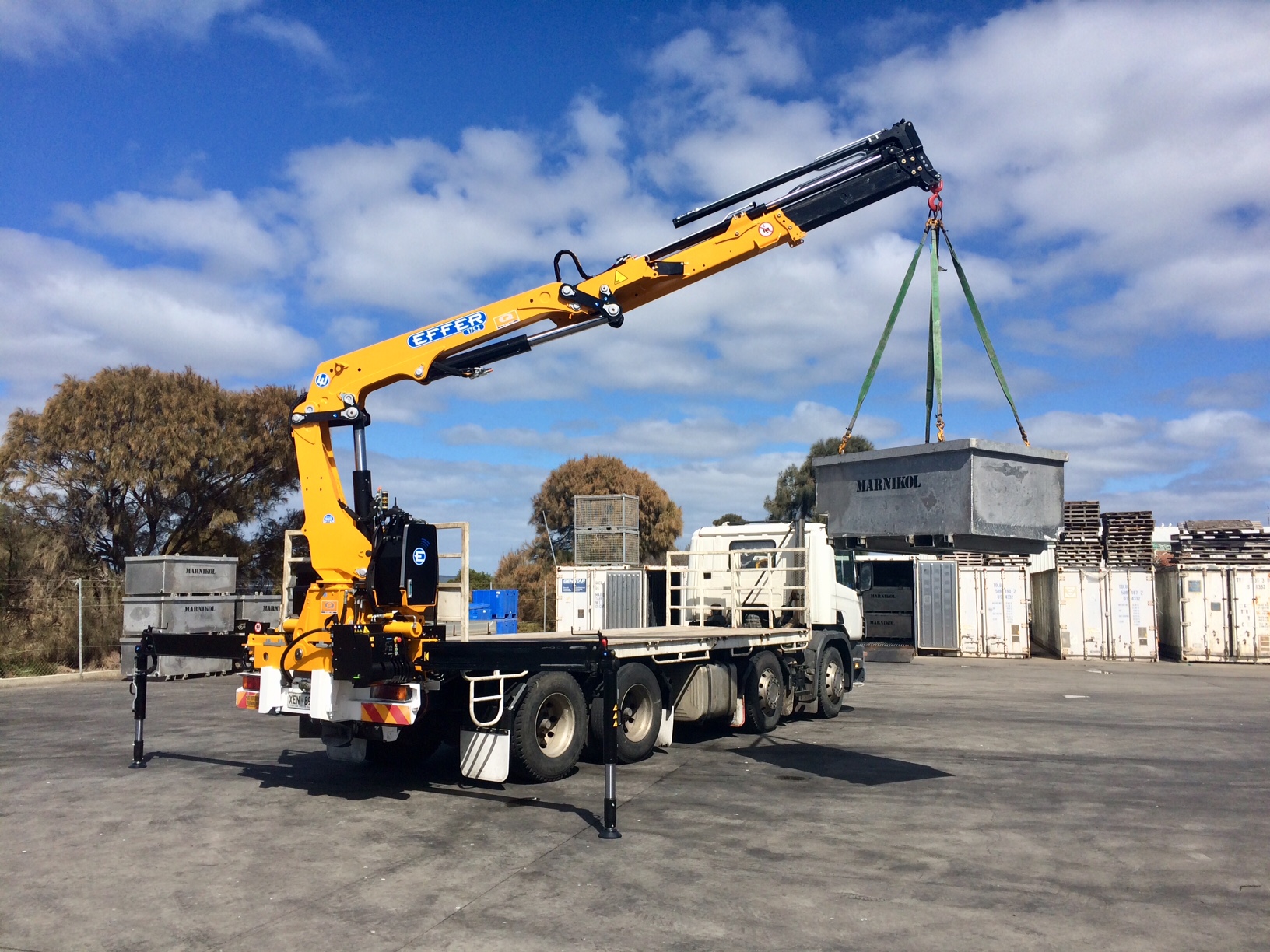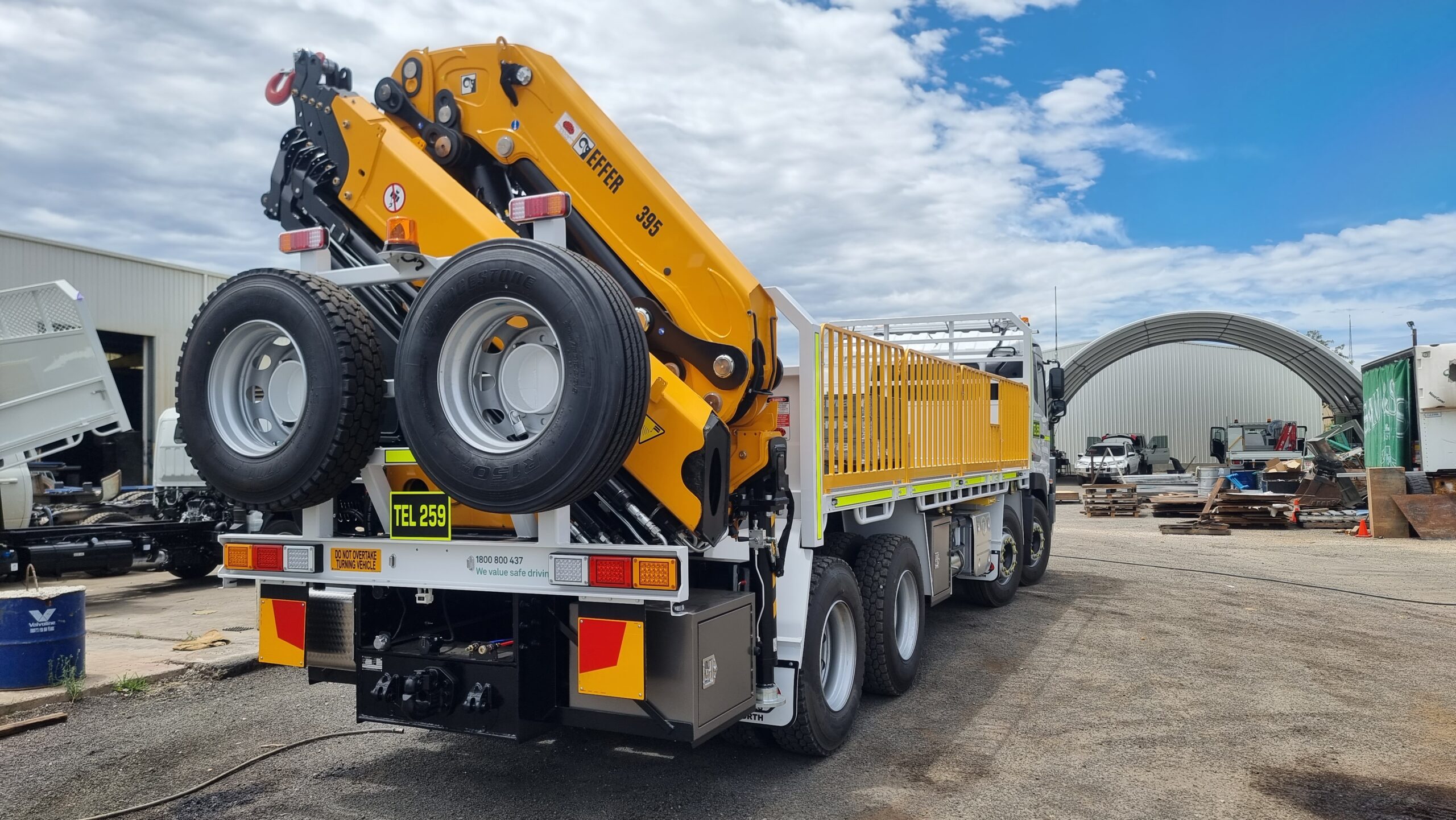 The blend of these factors provides huge advantages:
Greater structural lightness = the ability to mount the crane even on smaller trucks
Greater structural lightness without reducing strength = greater power available to handle the load
To minimise the weight of its cranes, Effer offers the following solutions:
Extensions come out in sequence
Use of the best Weldox steel
Design process with a background of 50 year history
Manufacturing process includes one piece boom sections with continuous inner and outer welding
Use of special materials for the manufacture of extension cylinders
Decagonal design for the second boom structure
The design process incorporates the 50 years of experience and software to ensure the perfect balance between maximum performance, minimum weight and importantly, operational safety.