Cobra Cranes are innovative and unique service truck cranes.
These cranes are efficient, high performers and are ideal for installation on vehicles to be used as mobile workshops, for pump & sump work, or any application where a running rope (winch) may be required.
Built to last, these service cranes are perfect for mining applications, oil fields, waste water treatment and many more. The models offer lifting capacities ranging from 1.6 TM to 9.1 TM. This crane's dead weight is lower than any other on the market and can be fitted with either a radio or cable remote controls.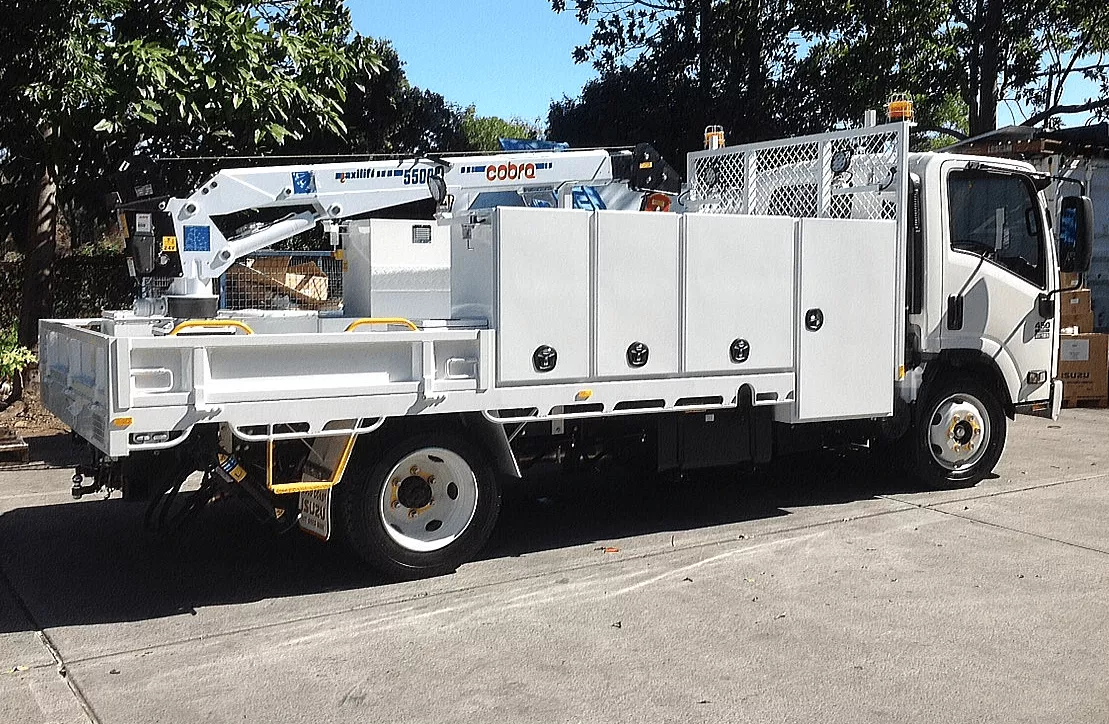 Click to view our product brochure.