Australia's favourite small crane
Maxilift is known as the light crane specialists, boasting a high skilled, high tech approach to the Industry which is shown worldwide throughout the fleet of cranes available.
Its modular manufacturing concept makes it the ideal solution for light to medium vehicles among other applications. Maxilift cranes boast unbeatable weight to lifting capacity ratios. The range includes models between 0.5 and 5 Tonne Meter lifting capacity, with multiple configurations available: Overload Protection, Radio Remote Controls, Winch, Load Limiting Cell, Stability Control and more.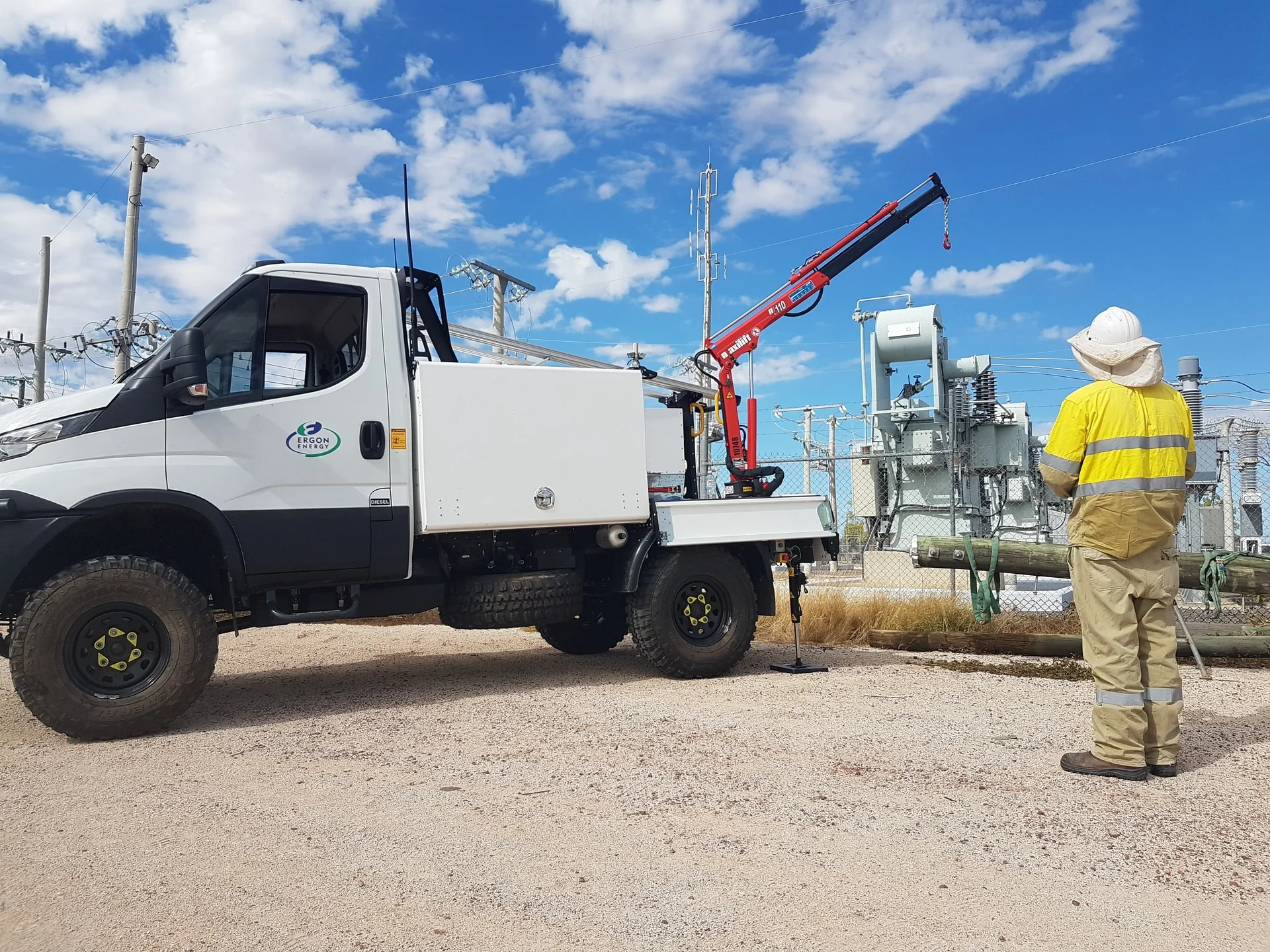 Design, engineering, assembling, painting and testing are all carried out by the manufacturer Next Hydraulics, who are highly experienced in the lifting equipment field. Certified by ISO9001 since 1995, the company is constantly committed to researching new technological, functioning and safety solutions, aimed at continuously improving the products quality level.
Maxilift cranes in particular are the perfect addition to your small truck or utility vehicle and can be installed anywhere on the body. Larger models are also available to suit heavier lifting requirements.
Advanced control systems providing the highest level of safety and control
Can be installed on almost any location on the truck body for maximum flexibility
Un-matched power to weight ratio
Superb control of Hydraulic Movements – progressive, precise and effortless control in any crane configuration
Excellent protection against corrosion
Wide range of configurations available to suit any application
Market leading innovative systems such as the Load Limiting Cell increasing the safety of the system even further