Unic Cranes offer the user superior performance and accuracy with a world class stiff boom winch crane.
Unic vehicle loading cranes are a fantastic solution for your lifting needs. The high-level lifting performance, wide working range and easy operation of Unic truck cranes makes them an increasingly popular choice in a range of industries. With over 70 years' of engineering experience, the Unic brand is built on truck cranes that offer strength and dependability, even in the harshest conditions, making it highly renowned across the globe.
The Unic hydraulic control systems offer the ultimate precision and accuracy when operating, allowing the crane to easily work in tight spaces, lift loads at great height or below ground level. The exceptionally high level lifting performance of the Unic vehicle loading crane is attributable to its hoist-winch and long, straight telescopic boom. With maximum control and precision, the Unic truck mounted cranes offer the operator a safer working environment with every lift – even in difficult situations.
Unic truck cranes offer second-to-none safety features, including the unique moment limiting variable stability system, height limiting function, as well as the Super ML radio remote and Joystick remote.
A wide range of models ensures that you can find the vehicle mounted truck crane to suit the job required.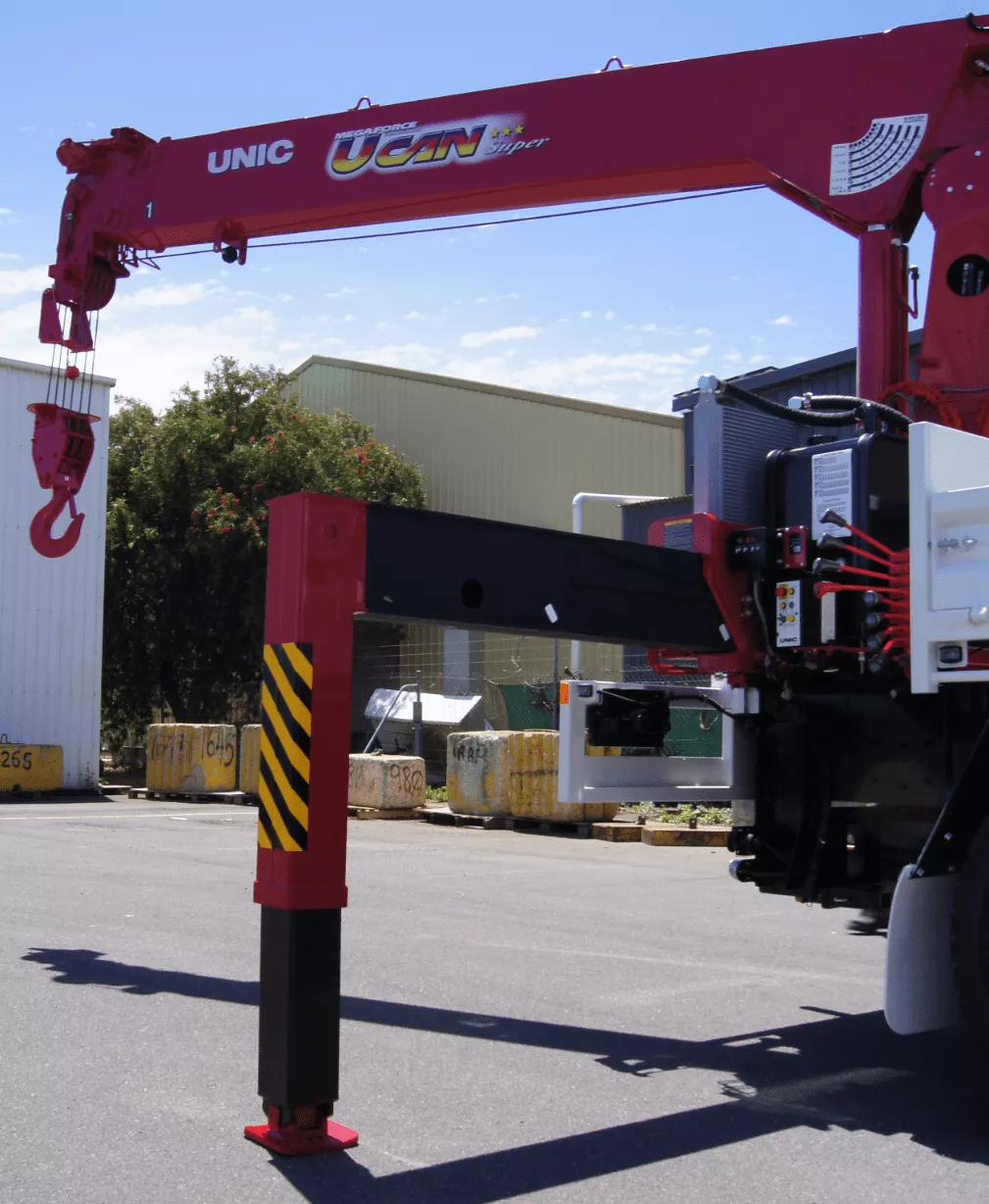 Transportation
Landscaping
Railroad work
Recycling & Salvage
Irrigation
Drilling
Iron & Steel production
Construction
Lumber
Steel erection
Poles & Sign work
Marine
Click to view our product brochure.