UNIC marine cranes are highly regarded for their smooth, efficient operation in all marine based applications.
UNIC's tough, lightweight hexagonal boom, minimizes side swaying and shaking to ensure safer and ease of operation.
Stainless steel control levers tenaciously resist rust and all weather elements, all exposed parts and the main body of the crane are designed to keep the seawater out to prevent future rusting.
The booms, base and column are all zinc dipped inside and out to ensure protection for salt spray and water ingress for many years to come.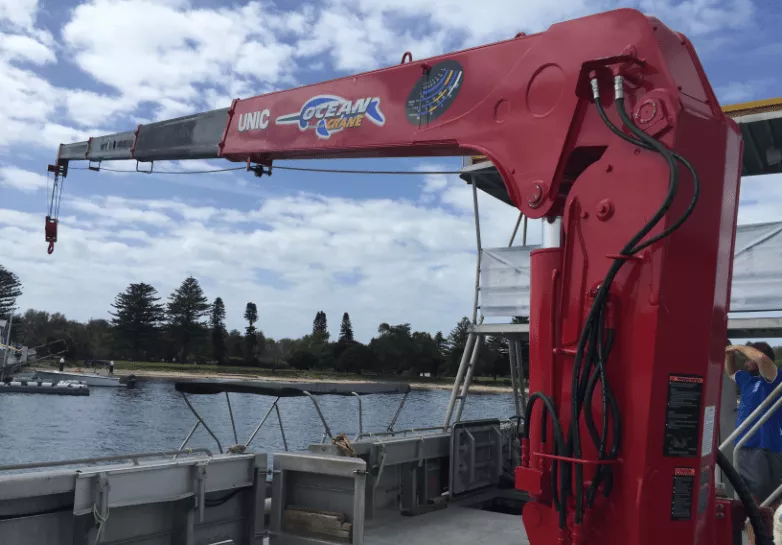 Complete crane hot-dip galvanized
Stainless-steel hose joints, couplings, grease nipples and control levers
Double-layered hard chromium coating applied to all raising cylinder rods
Hexavalent chromium – Free (eco-friendly product)
Innovative design provides excellent corrosion protection
Wide operating range 1-81 Degrees in elevation
Option for either manual control or radio remote control